Posted on May 15, 2018 by davidbreeden7@gmail.com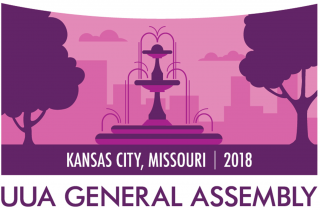 UU Humanist Members and Friends:
General Assembly 2018
in Kansas City, Missouri (Wednesday, June 20-Sunday, June 24) is going to be big. 
Our GA panel
—cosponsored with the UU History and Heritage Society—is titled "
Black Humanism in Unitarian Universalist Context and Beyond
." That takes place on Thursday, 1:30-2:30:00 pm in the Kansas City Convention Center, room 2502 B.
Black Humanism developed within a Unitarian context but spread far beyond. The panel will consider UU ministers Lewis McGee, a 1940s Unitarian minister in South Chicago, and 20th century minister William R. Jones, and how their work continues today. We conclude with a powerful voice of Black Humanism from outside the UU context. Speakers include Rev. Patrice Curtis, Rev. Karen Hutt, Rev. Dr. Nicole Kirk, and Mandisa Thomas.