Date and time:
Friday, June 26, 2015 - 6:15pm

to

Saturday, June 27, 2015 - 7:45pm
Location:
Oregon Convention Center -- Oregon Ballroom 201
Oregon Convention Center -
Oregon Ballroom 201
Portland
,
OR
United States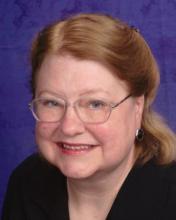 Come Celebrate Rev. Dr. Kendyl Gibbons with Us!
It's with great pleasure that we congratulate Rev. Dr. Kendyl Gibbons, the 2015 Religious Humanist of the Year. Kendyl is the senior minister at All Souls UU in Kansas City and has served many UU congregations and organizations over her career, including as past president of the UU Ministers Association and as a member of our UUHA board. She is also a teacher and a writer, sharing her wisdom freely, including in the forthcoming book, "Humanist Voices in Unitarian Universalism", which she is co-editing with Rev. Dr. Bill Murry.
"We are honoring Kendyl Gibbons for her service, of course, but also for her wisdom, her compassionate spirit, and her creativity. It is we who are honored to have had her presence and her guidance over the years," says John Hooper, president of the UU Humanists.
Join us in celebrating Kendyl Gibbons at the UUHA Annual Meeting, Friday, June 26, at 6:15 pm in Oregon Ballroom 201.
The Annual Meeting will follow on directly after our program at General Assembly, in the same room. We'll vote in new officers and board members, and briefly conduct other business. In addition, and just as significantly, the Annual Meeing is our chance to meet each other in person and celebrate another year of Humanism in Unitarian Universalist circles. Light refreshments will be served.