Date and time:
Saturday, June 4, 2016 -

12:00am

to

11:45pm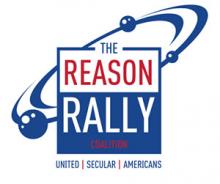 From the Reason Rally website:
In 2012, people from all across America assembled together on the National Mall in D.C. for an epic event in the history of our country. Standing in the rain, we declared to the world, "We are many! We are strong! We are united! And we are here!" Four years have past and we're ready to do it again!

We're converging on Washington D.C. once again, but this time we're at the Lincoln Memorial. In this historic place, we proclaim our dream of a future where people are free to express rational and reasonable views without the fear of reprisal, retaliation, or retribution!