Date and time:
Wednesday, October 23, 2013 - 7:00pm

to

Thursday, October 24, 2013 - 8:45pm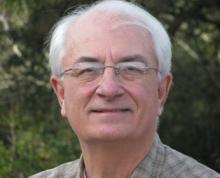 From the Concord Area Humanists' Meetup event page:
"Ethic­al Dilemmas and Humanist Ethics"
Why do ethical dilemmas exist? Are we doomed to ambiguity? What grounds humanist ethics? Each of us has faced ethical dilemmas where some of our ethical choices may be in radical conflict. How can we analyze our own and others ethical choices? Are there tools we can use to help us understand how we arrive at our choices? After examining modern ethical theory and the newer science of morality we will see if we can apply this knowledge to real world ethical dilemmas and humanist ethics.
About MICHAEL WERNER: Fighting for civil rights at an early age and later working in many Humanist /Atheist / Freethought organizations, much of his life has revolved around progressive activism. He has been President of the American Humanist Association, Vice President of the Unitarian Universalist Humanist group, HUUmanists; member of the North American Committee for Humanism; an adjunct faculty member of the Humanist Institute, speaker for United Coalition of Reason, and current President of the Humanist Foundation. He has taught widely at major universities. He was one of the founders of SMART Recovery a Self Management and Recovery Training recovery program for addictions. He was successful in the chemical business and now lives in Wilmington, NC.
Meet these members of the HUUmanists board: