Date and time:
Monday, October 21, 2013 - 7:00pm

to

Tuesday, October 22, 2013 - 8:45pm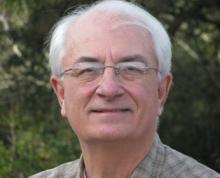 From the Greater Worcester Humanists' Meetup event page:
"Ethic­al Dilemmas and Humanist Ethics"
Why do ethical dilemmas exist? Are we doomed to ambiguity? What grounds humanist ethics? Each of us has faced ethical dilemmas where some of our ethical choices may be in radical conflict. How can we analyze our own and others ethical choices? Are there tools we can use to help us understand how we arrive at our choices? After examining modern ethical theory and the newer science of morality we will see if we can apply this knowledge to real world ethical dilemmas and humanist ethics.
Our special guest speaker this month is Michael Werner. He has worked in many Humanist /Atheist / Freethought organizations and much of his life has revolved around progressive activism. He has been President of the American Humanist Association, Vice President of the Unitarian Universalist Humanist group, taught widely at major universities, was one of the founders of SMART Recovery and much, much more!
The program starts at 7pm, but as always, you are welcome to arrive and mingle around 6:30 PM. Please consider a donation at the door.