Date and time:
Sunday, July 12, 2015 -

11:00am

to

12:30pm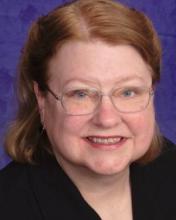 From the Kansas City Oasis event page:
Doors open at 10:30 am for coffee and conversation.
Sunday Gathering begins at 11 am.
Childcare is provided. Everyone is welcome!
Featured Talk: Dr. Kendyl Gibbons—Secularism 2.0
Community Moment: Kate Laws
Musical Guest: TBA
About the speaker:

Dr. Kendyl Gibbons is a lifelong Unitarian Universalist, recognized leader in the continental Association, and past president of the Unitarian Universalist Ministers Association. Kendyl is a 1976 graduate of the College of William and Mary, with BAs in Religion and Sociology. She holds a Master's degree from the University of Chicago Divinity School, and a Doctorate of Ministry from our UU seminary, Meadville/Lombard Theological School.
Kendyl served as the minister of the DuPage Unitarian Universalist Church in Naperville, Illinois, for 15 years before being called to the First Unitarian Society of Minneapolis in 1998. In 2012, she was called as the senior minister at All Souls here in Kansas City.
Kendyl has been widely published in UU journals and publications, including Quest, Religious Humanism, and the UU World, and she has made numerous presentations at the annual UUA General Assemblies. She is a contributing author to Parenting Beyond Belief; On Raising Ethical, Caring Kids Without Religion. Kendyl has received the John Burton Wolf Prize for Excellence in Preaching, and the Meadville Lombard Alumni/ae Association Excellence in Ministry Award. She is also the author of two hymns included in the 1991 UU hymnbook, Singing: The Living Tradition, as well as Sources; a Unitarian Universalist Cantata.