Posted on June 26, 2017 by Maria Greene
The UU Humanist Association's 2017 Annual Meeting was held on Friday, June 23 at UUA General Assembly in New Orleans, Louisiana. About eighty people made the trek from the Convention Center to the Hilton Riverside hotel, primarily drawn by the desire to congratulate and hear from our two awardees, the Rev. Dr. William R. Murry and Dr. Anthony B. Pinn.
After the welcome from president David Breeden, executive director Maria Greene stated that the voting on official business of the UUHA (namely approving officer and board position and approving the budget) will be held by on-line voting in order to be more inclusive of members who couldn't attend GA and to save time at this event for our distinguished main speaker. Maria also congratulated the newest congregations who have been certified as Freethinker Friendly: Westwood Unitarian Congregation of Edmonton, Alberta, Canada, Davies Memorial Unitarian Universalist Church of Camp Springs, Maryland, The Unitarian Society of Germantown, Pennsylvania, Monte Vista Unitarian Universalist Congregation in Montclair, CA, and Pathways Church in Hurst, TX.
Vice president Amanda Poppei then made the call for attendees to do what they can to support the Association financially.
Unfortunately, Bill Murry was kept at home due to illness, so his award was accepted for him by our immediate past president, John Hooper, who had spoken with Bill on the phone a few days before. You can watch David Breeden awarding the first-ever Lifetime Achievement Award and hear John's remarks in the video below. John said, "He told me to convey his deep gratitude...but I believe it is we, Unitarian Universalists of the Humanist persuasion, who owe a debt of gratitude to Bill."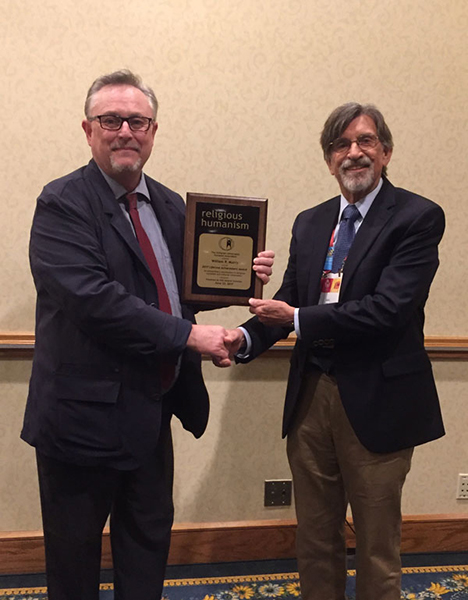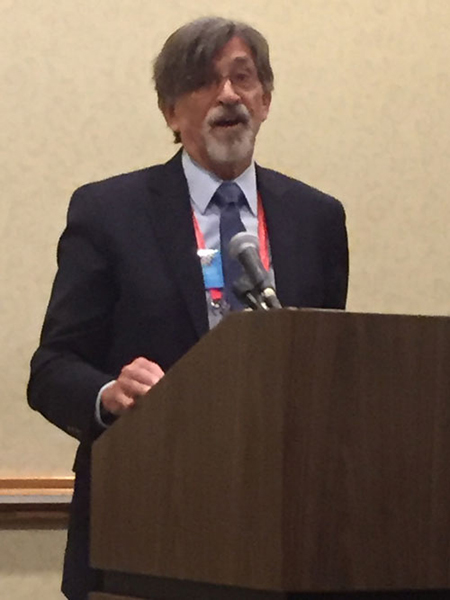 President David Breeden then introduced Dr. Anthony Pinn, winner of the 2017 Religious Humanist of the Year Award, "for outstanding service to Humanism and to social justice". Wikipedia says, "Dr. Pinn is an American professor, author, and public intellectual working at the intersections of African-American religion, constructive theology, and humanist thought," but he is much more than that to UU Humanists. You can see David's introduction and Dr. Pinn's talk in the video below, followed by audience questions.
We wish to convey our deep appreciation and gratitude to both of our awardees for this year.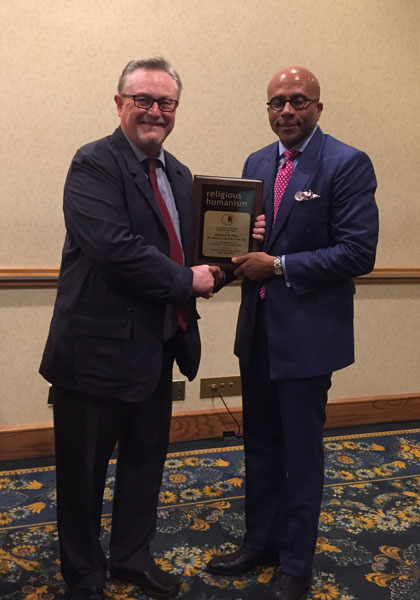 Watch the Award Presentations from the UUHA Annual Meeting