Posted on October 7, 2014 by Maria Greene
At GA in Providence this last June, some brave souls, including UUHA president John Hooper, were invited to Pledge Over the Edge in support of the Rev. Terry Sweetser Fund for Stewardship of the UUA. Here are some pictures of John and his friend from the UUA President's Council, Les Polgar, from California, rappeling down the side of the Providence Convention Center.
Stepping Off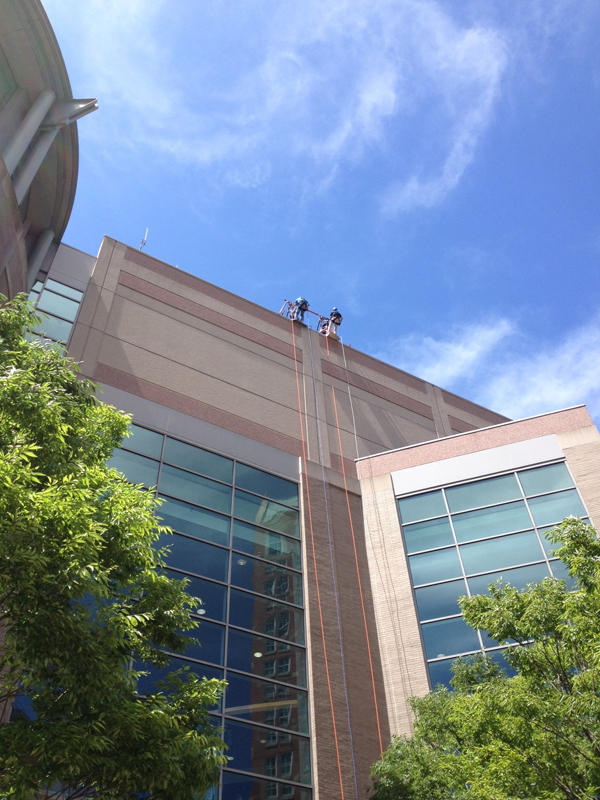 Half Way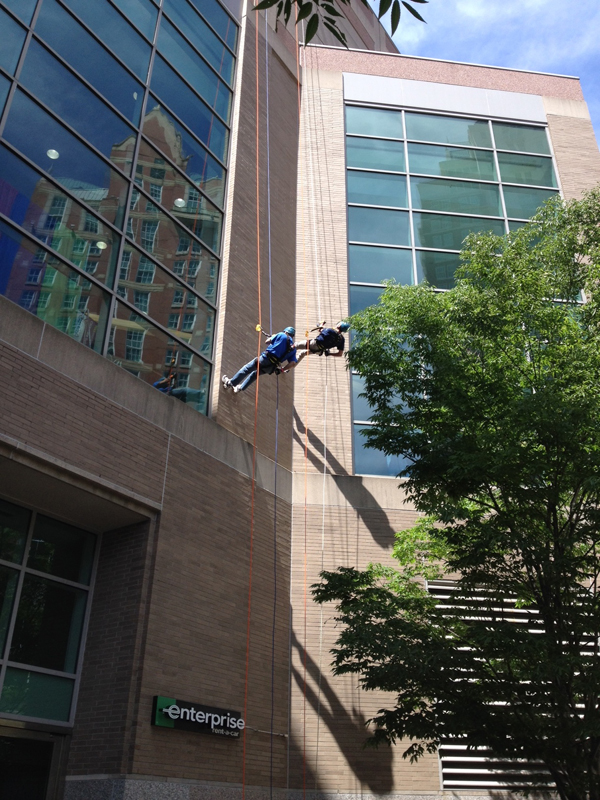 They Made It!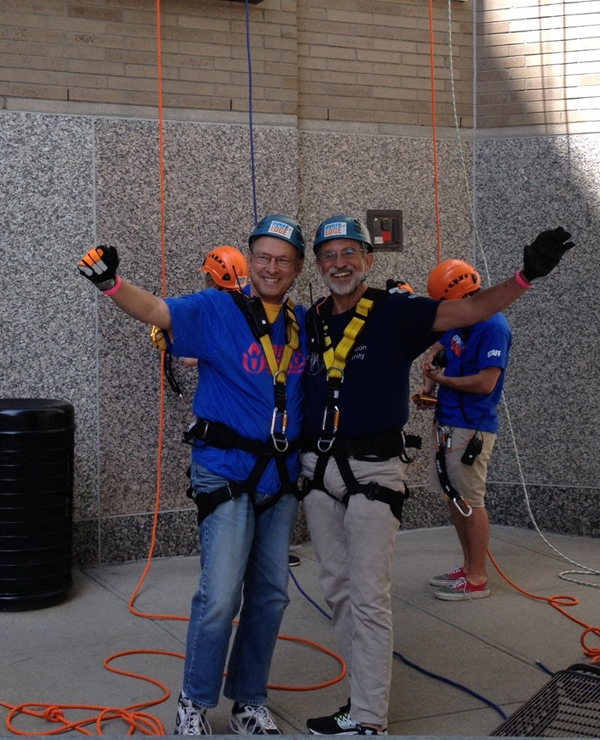 It's hard to see through the harness, but John (on the right) is modeling his UU Humanist t-shirt. Great job, Les and John!